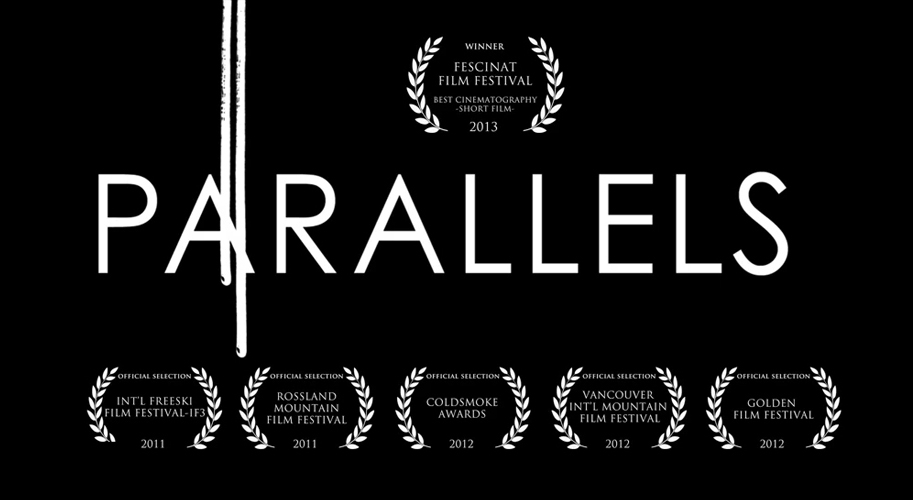 Parallels(2015) – Trailer
Parallels – A sci-fi adventure, Parallels follows the lives of estranged brother and sister, Ronan and Beatrix, who are reunited when their father mysteriously disappears. Their neurotic neighbor Harold tags along on their search for their missing father, which leads them to a building that they accidentally discover is a portal to parallel Earths. On their travels, they are joined by Polly, a seasoned traveler, who teaches them the ins and outs of jumping from one Earth to another. Ronan and Beatrix ultimately reconnect as they uncover the dark truths behind their family's broken history.
Fox Digital Studio
Music By Corey Allen Jackson
News
I'm extremely excited to announce that my next project will James Oakley's "The Brits are Coming". Starring one hell of a cast: Uma Thurman, Tim Roth, Sofia Vergara, Stephen Fry, Maggie Q, Parker Posey, Alice Eve and Crispin Glover. This is going to be fun. Plot Summary: In this broad comedy, an eccentric British con-artist couple, Harriet (Thurman) and Peter Fox (Roth), flee to Los Angeles to get away from paying a large debt to Ivanka, a notorious gangster (Maggie Q) after a failed poker game. In an attempt to raise the money, the couple approach a former associate, Sidney (Fry), who secretly sells their whereabouts. With the gangster hot on their trail, the pair scheme to win back the money by executing a jewel theft operation involving Peter's ex-wife (Eve) and her new husband, Gabriel. Read more at http://www.comingsoon.net/movie/the-brits-are-coming-2016…... read more
  Corey Allen Jackson to Score Philippe Falardeau's 'The... read more
Featured Music
Click Here for more music and project list.
Newly Added Music
The Exorcism of Molly Hartley (2015)